Water activities

The Rivière Étoilée campground has paddle boards and kayaks for rent so you can admire the river and its surroundings.

Salmon river

The Salmon River is a tributary of the Saint-François River and flows successively through several municipalities.

Winter activities

The park has recently opened a classic cross-country path that extends almost all the way along the multipurpose path from December 20 until the thaw period in March.

Hiking trail

The park offers an 8.3km beginner-level stone path. Completely located in nature, the path allows everyone ranging from families to seniors as well as seasoned hikers to enjoy it.

The park
Regional Marécage-des-Scots Park
Come and discover the 16.6-kilometer multipurpose trail at the Regional Marécage-des-Scots park. In the summer, the hiking or biking path will transport you to different stops all along your journey. In the winter, the path is designed for cross-country skiing, and is shared with hikers and snowshoers.

You can also continue for an additional 4.5 kilometers inside the Franceville sector of the Mont-Mégantic national park (Vallée path). However, there is an entrance fee to access the section inside the national park.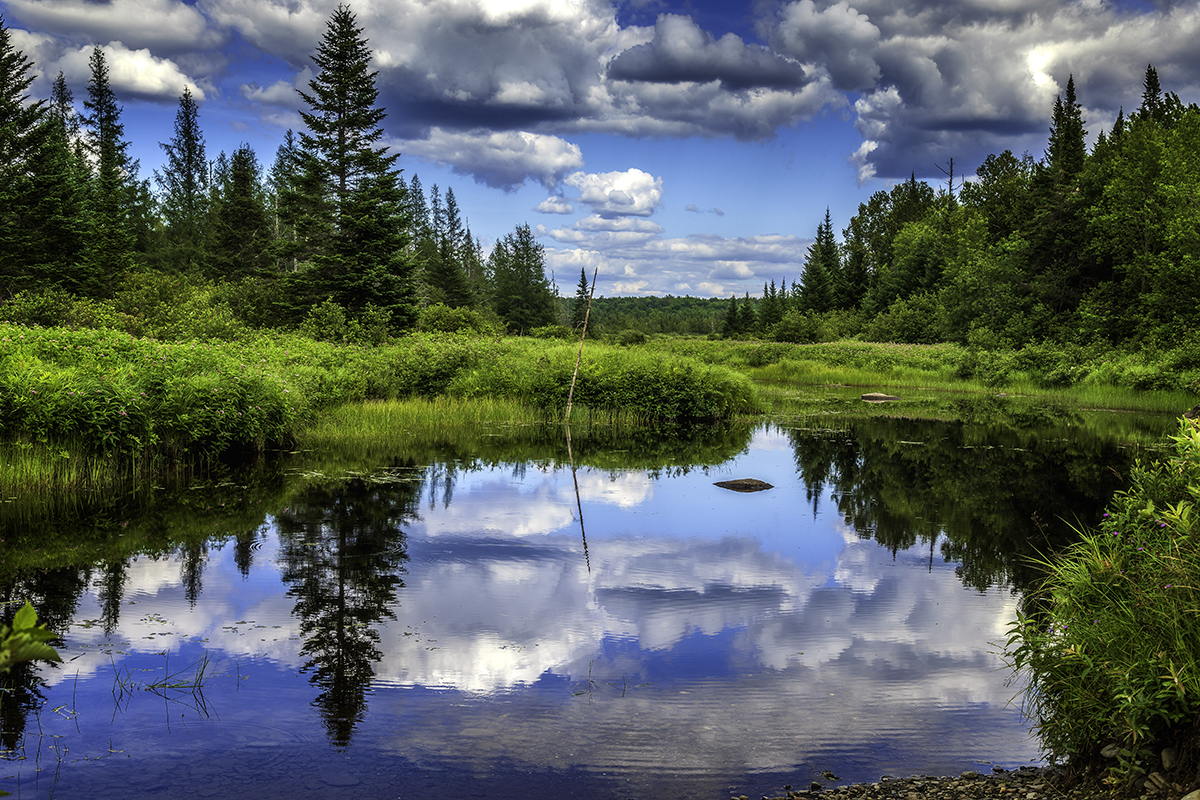 History and mission
In the wake of the opening of the Franceville sector of the Mont-Mégantic National Park (MMNP), the concept of a tourist attraction around the Salmon River was born. It is and was to optimise the tourist attraction and diversity of activities offered to the population, by developing the town of Scotstown. The MRC du Haut-Saint-François therefore put the resources of the Centre local de développement (CLD) to good use to accomplish this project.

The collaborative work of the tourism committee, which was composed of the Canton de Hampden municipality, the town of Scotstown, the development society of Scotstown, the MRC and the CLD du Haut-Saint-François, the Mont Mégantic national park and Canards Illimités Canada (CIC) made this project a success.
Inauguration
The park was inaugurated in summer 2016. The MRC du Haut-Saint-François now has a new regional park status which was obtained in May 2018. Thus, phase 1 of the development plan and the park's interim management, of which 24.7km2 of the 33.03km2 are built on government property.

The creation of the Regional Marécage-des-Scots park rests upon and above all on emphasizing the ecological integrity and respect of the fauna in their natural environment. The landscapes and richness of the area create a perfect framework for the practice of nautical activities, hiking, biking, and ornithology.
Management committee members